MIXED PRECIPITATION – A COMBINATION OF LIGHT SNOW AND FREEZING RAIN
Today was another day of random, weird weather. Most are calling it snow, but it wasn't snowing falling from the sky. It was ice, small chips of ice called frozen rain.
And these little chips can wreak havoc on your roof and gutters.
WHAT IS FREEZING RAIN?
Freezing rain is the name given to rain maintained at temperatures below freezing by the ambient air mass that causes freezing on contact with surfaces. Unlike a mixture of rain and snow or ice pellets, freezing rain is made entirely of liquid droplets.
PICTURES OF FROZEN RAIN
Here are some pictures we took during the storm. They were shot with a mobile camera so they aren't photographically ideal, but hopefully you can see how distinct these ice chips are from snow.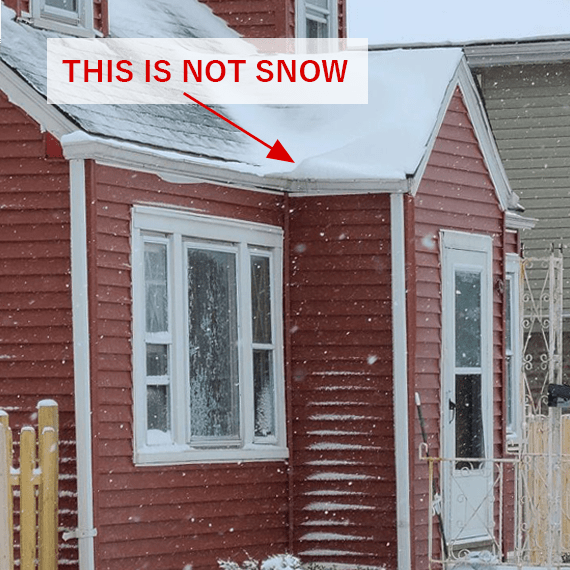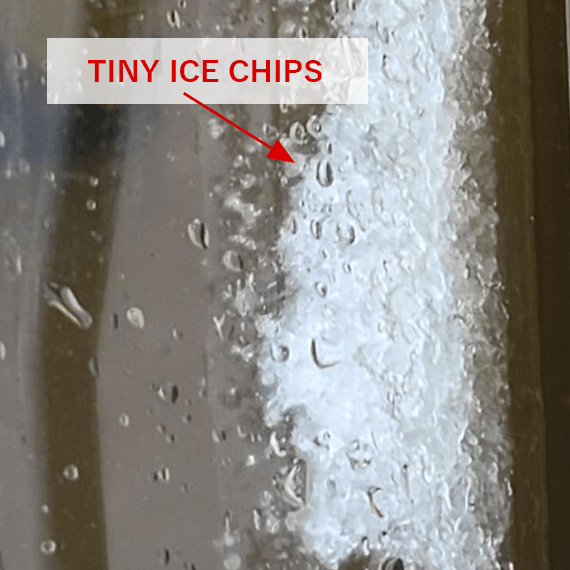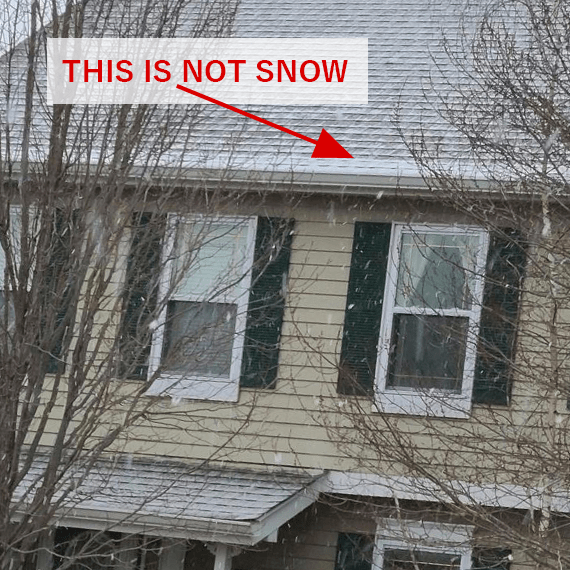 WHY IS FROZEN RAIN A PROBLEM?
Within five minutes we watched the gutters on this house fill to the brim. At this time it is 33 degrees but cold enough to keep the ice solid. As it melts and refreezes, added precipitation could be problematic. For example, if we got a typical snowfall on top of this frozen rain event like we experienced here last month, ice dams would occur on thousands of homes.
THE GOOD NEWS!
The good news? Today's storm lasted only a few hours.  And, we are expecting temperatures in the high forties tomorrow with no added precipitation. The ice will melt with minimal problems.
YOUR GUTTERS ARE OUTSIDE THE ENVELOPE OF YOUR HOME
Gutters extend beyond the building envelope or condition space, making it more vulnerable to freezing temperatures. When gutters are clogged or blocked with ice, an ice dam can form causing damage to roof tiles and roof sheathing.
IS THERE ANY WAY TO PREVENT SUCH PROBLEMS?
With freak storms like this, there is nothing you can do with ventilation or insulation to prevent such problems.  While ice dams can occur for other reasons (which you can read about that here>) the best hope is warming temperatures following such an event.
THE ATTIC EXPERTS
We are The Attic Experts – an insulation and attic ventilation contractor providing services to customers in Chicago and surrounding suburbs. We offer free onsite attic inspections. Call us today at 630.941.3800