WE ARE PROFESSIONAL INSULATION CONTRACTORS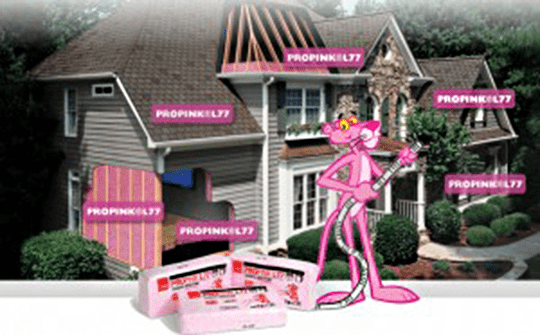 WHY INSULATE YOUR ATTIC?
According to the Department of Energy, heating and cooling account for 50 to 70% of the energy used in the average American home. Inadequate insulation and air leakage are leading causes of energy waste in most homes.
PROPER ATTIC INSULATION SAVES YOU MONEY ALL YEAR ROUND!
BENEFITS OF INSULATION
Reduced utility costs – year-round
Energy efficiency
Protect your investment from premature aging, moisture damage
Prolong the life cycle of heating and cooling systems
Increase the comfort of living spaces
HOW MUCH CAN YOU SAVE?
The amount of money you save will depend on several factors: your local climate; the size, shape, and construction of your house; the living habits of your family; the type and efficiency of the heating and cooling system, as well as the fuel you use.
Some customer claim to cut their utility bills by as much as 50 percent, though the average is about 30 percent.
HOW INSULATION WORKS
Heated air naturally flows into cooler space.  Attic insulation creates thermal resistance, slowing down the rate at which heat flows from warm areas to cooler areas in your home.
In winter, insulation slows heat from flowing into your attic from living spaces below, reducing the amount of time you need to run your heating system in order to maintain comfortable room temperatures.  In summer insulation slows heat built up in the attic from penetrating down into air-conditioned living spaces below, also cutting costs while reducing wear and tear on your air conditioner.
If you have rooms that heat slowly in winter or cool slowly in summer you may have insufficient or uneven insulation levels in your attic space.
WHAT IS "R" VALUE
Insulation's resistance to heat flow is measured or rated in terms of its thermal resistance or R-value.  The more heat flow resistance your insulation provides the higher your "R-value" and the lower your cost will be to heat or cool your home.
To determine whether you should add insulation, you first need to find out how much insulation you already have in your home and where.  If you live in a newer house, you can probably find out this information from the builder. If you live in an older house, you'll need to inspect the insulation yourself or give us a call for a free insulation evaluation.
FINDING THE RIGHT "R" VALUE FOR YOUR HOME
Use the following U.S. Department of Energy insulation calculator to determine the recommended insulation levels, based on where you live.
INSULATION CALCULATOR: Zip Code Insulation Calculator
We offer commercial-grade Loose-fill PINK fiberglass insulation by Owens Corning.  Owens Corning Loose-Fill Insulation, also called "blown-in" insulation, is made of virgin PINK fiberglass.  It is used in new construction and in older homes over existing insulation, typically in attic and crawl spaces.
INSULATION WITHOUT PROPER VENTILATION IS A MISTAKE!
Before adding insulation, make sure your attic is properly ventilated. Unventilated attics, even those with the ideal insulation levels will not perform properly.  It is important to keep air moving in your attic space – year-round.   Learn more about insulation and how to ensure your attic is properly ventilated here.
WE OFFER AN 18 POINT FREE – NO-OBLIGATION ATTIC INSPECTION
CALL US TO SCHEDULE YOURS TODAY AT 630.941.3800